Tuesday, November 15, 2005 by Mariskova
Autumn Flavor. Aki no Kehai.
November is coming to an end, and so is Autumn or Aki. Leaves are turning to yellow, red, or brown. The cold wind blow has already begun. It's freezing already.
I'm down with very bad cold, terrible cough, and severe headache, starting right after Lebaran until now. However, I'm resolute that I will and I must get up to witness this autumn. This year's autumn is my first and probably -regretfully- my last one. Besides, it's koyo time. The time to see colorful leaves (koyo). People look forward to Hanami (spotting flowers, especially sakura) in Spring, as they look forward to Koyo in Autumn. No wonder. It's a fantastic
sight
! The green leaves change into yellow and then
red
.
So, yesterday, I took Hikari with me to go sightseeing. No cold, cough, headeache, not even freezing temperature could stop me. Besides, I didn't have to go far. It's just a road down below the dorm. FYI, the dorm, which is surrounded by a small forest, is at the hill's highest level. Just opposite the dorm area there is a small road down to a vast sport area. See the picture on the left? That's the view of the road from the front of the dorm. The area below consists of jogging track, baseball, football, tennis, and badminton fields and many others -which I didn't have time to discover since the area is very very big. The surrounding forest mostly is still dark green, but the trees around the compound are already changing color.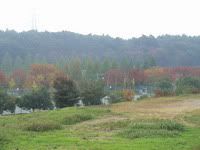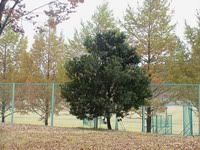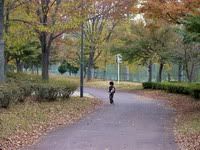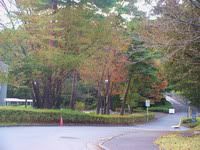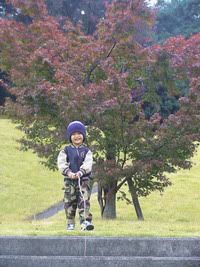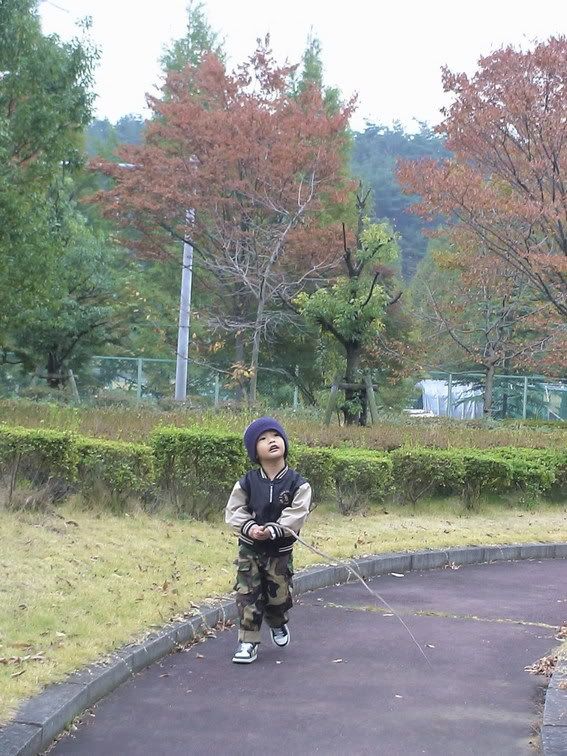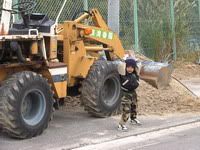 It's koyo time, alright. Even in a 'remote' area like Honjo. The colorful leaves make fantastic sight: some are still green, some are already changing. The most popular tree for koyo is the momiji tree. Momiji is a kind of Japanese mapple tree. In this area, the leaves of the momiji trees are not too big, unlike those in
Nikko
or Hakone. These two areas are famous for koyo and momiji spots. But, the view is still superb. Moment like this, I wish I had a 'serious' camera to take picture with.... (
anyone?
)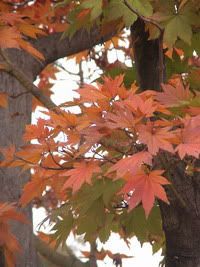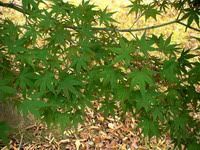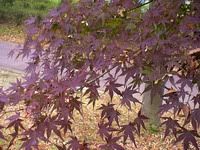 The momiji trees and leaves are so famous that they are widely depicted in many Japanese pictures,
paintings
, and other art products. Next time you see paintings of leaves similar to the ones in the pictures above, you know the name: it's momiji.